Tea is the most popular beverage of ALJ (the Saudi football league) with a stunning 82% consumption and the majority prefer Rabea tea. It is well known that tea is the common beverage among all Saudi fans.
When it comes to football, everything is constantly changing, the referees, the stadiums, the players… Except the Rabea tea cup, as the game will lose its flavour without it. Rabea tea is simply the true taste of the Saudi football league.
so we came up with the line معاك يالمشجع which means supporting all fans and has a double meaning of tea being there with them during all matches.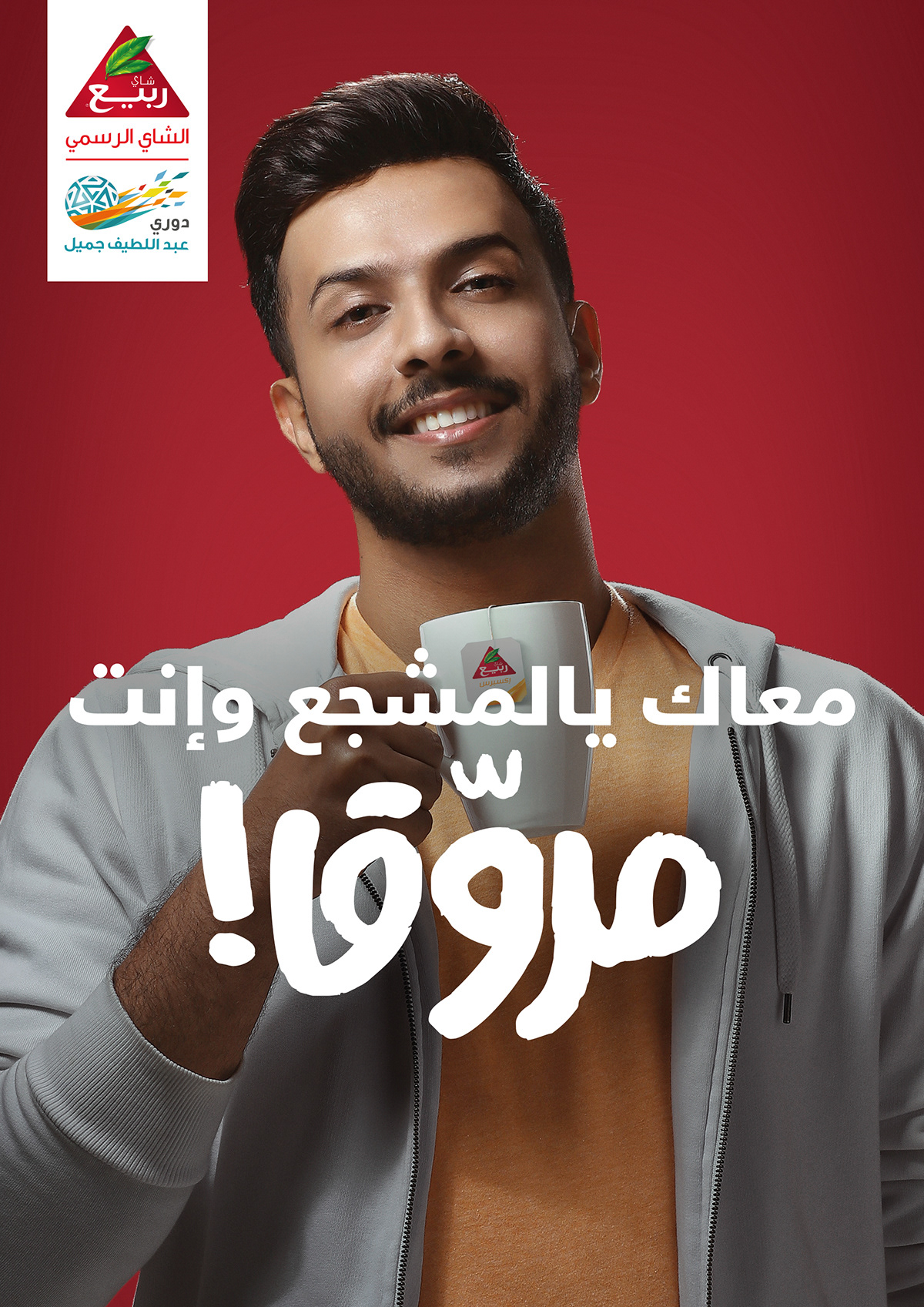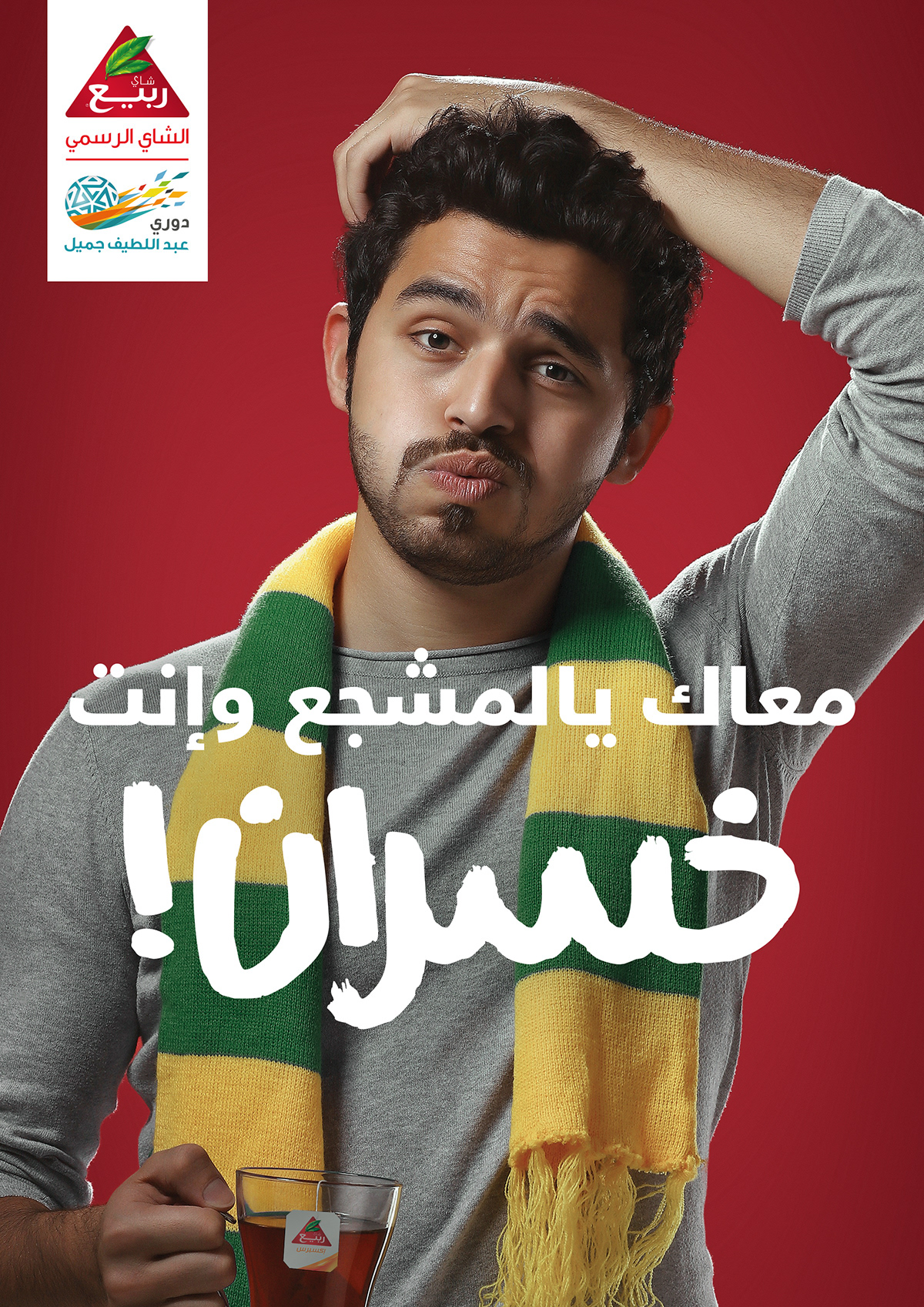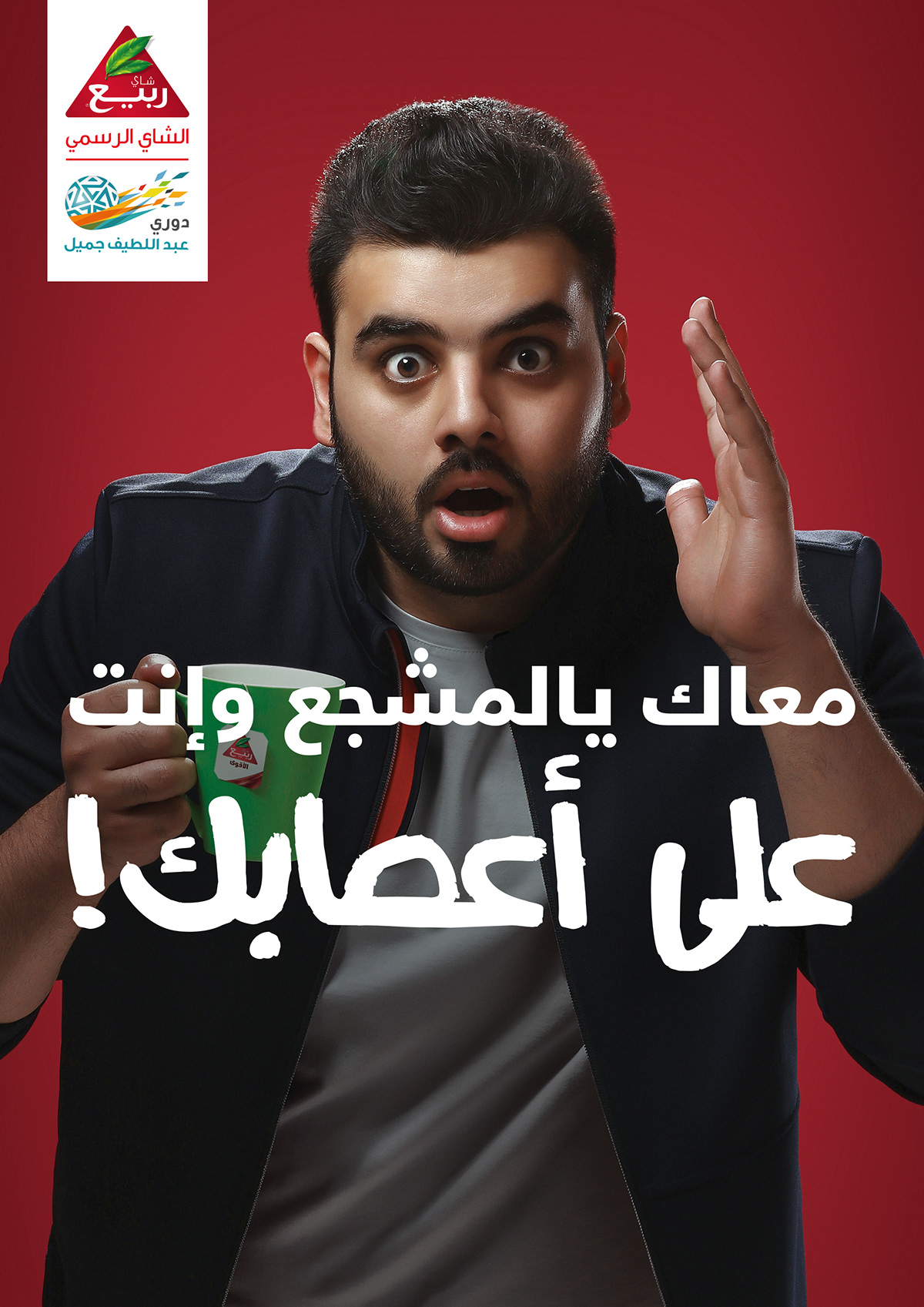 Custom made typography done for the project.